Clash of Clans has shared their plans for September, starting from tomorrow, September 1st. This upcoming season is called the "Chess Season." During this time, you can expect to see hero skins and village scenery inspired by chess.
The Chess Season will span both September and October. In September, you'll have the chance to obtain Chess Queen and Chess King skins, and in October, there will be Chess Warden and Chess Champion skins available.
Let's look at the events roadmap for the month of September.
Hero Skins and Challenges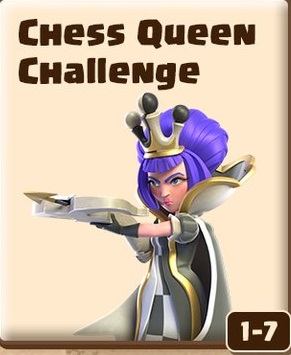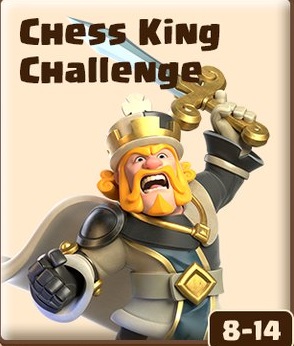 The event roadmaps that have been shared on Clash of Clans' social media pages feature the Chess Queen and Chess King skins. These skins are designed to match the chess theme.
Both of these skins have been created beautifully, though we'll have to wait to see how they look in action.
Just like previous seasons, you'll have the opportunity to test out these new skins through specific challenges. In these challenges, you'll need to tackle well-designed bases in order to earn experience points (XP) and magic items.
These bases are typically crafted by the Clash Community, and you'll be provided with a predefined army composition that you must use to defeat these bases.
The Chess Queen Challenge is set to begin on September 1st and will conclude on September 8th. Following that, the Chess King Challenge will kick off on September 8th and come to an end on September 15th.
This gives players a chance to participate in these challenges and earn rewards over these specified timeframes.
One Gem Boosts Events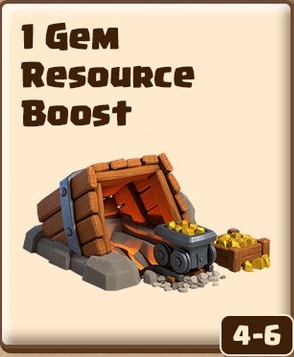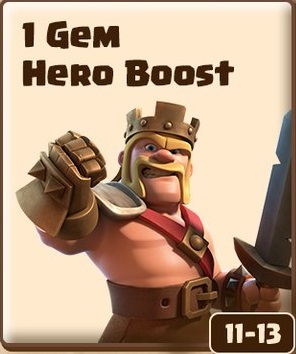 During the month of September, there will be two one-gem boost events in Clash of Clans. The first event is the 1 Gem Resource Boost, which will begin on September 4th and conclude on September 7th. During this event, you'll have the opportunity to accelerate the production speed of your resource buildings by spending only one gem.
The second event, the 1 Gem Hero Boost, is scheduled to start on September 11th and finish on September 14th. Throughout this event, you'll be able to increase the regeneration speed of your heroes by spending just one gem for each boost.
Other Events
Just as in previous seasons, there will be events available every day throughout the entire September season. The Clan War Leagues for September are scheduled to begin on September 1st and wrap up on September 12th.
Among these events, there will be several challenges that revolve around specific types of troops. Your army composition will need to include these particular troops to earn specific rewards.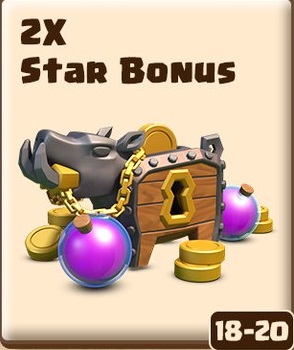 Starting from September 18th and concluding on September 21st, there will be a 2x Star Bonus event. During this event, you will receive double the star bonus compared to the regular amount for your victories.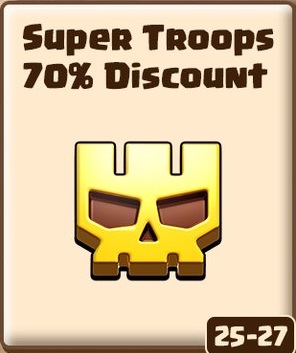 As September comes to a close, there will be Clan Games and a special offer on Super Troops. The discounted Super Troops offer will give you a 70% discount when boosting regular troops to Super Troops.
The final event for the month will focus on the Rocket Balloon, Healer, and PEKKA troops. Participating in battles with these troops in your army composition will lead to certain rewards.
Conclusion
In conclusion, the Chess Season promises exciting events and challenges throughout September. From Chess Queen and Chess King skins to the one-gem boost events and Clan War Leagues, there's something for every player to engage with.
The 2x Star Bonus event and the chance to experience discounted Super Troops add even more excitement to the mix. As the month comes to an end, the Rocket Balloon, Healer, and PEKKA event offers a final opportunity to reap rewards.
We're eager to hear your thoughts on this season's roadmap! Do you find the events and challenges appealing? Are you excited about the new skins and rewards?
Please share your comments below and let us know if the upcoming season has piqued your interest.