Clash of Clans fans, get ready for some major excitement! The game's official social media accounts have just teased a bunch of exciting new changes coming to the Builder Base. On April 4, in a recent blog post, Clash of Clans revealed that they have been working hard on improving the Builder Base for the past few months, and the results are truly amazing.
One of the highlights of the upcoming updates is the introduction of new animations for troops and buildings. This means that battles in the Builder Base will not only be more strategic, but also more visually stunning than ever before. Imagine your troops charging into battle with a newfound fluidity and lifelike movements, or watching your defenses come to life with enhanced animations. It's sure to add a whole new level of excitement to the gameplay. But that's not all – Clash of Clans is also revamping the game mechanics in Builder Base to make battles even more tactical and strategic.
A Second Builder Base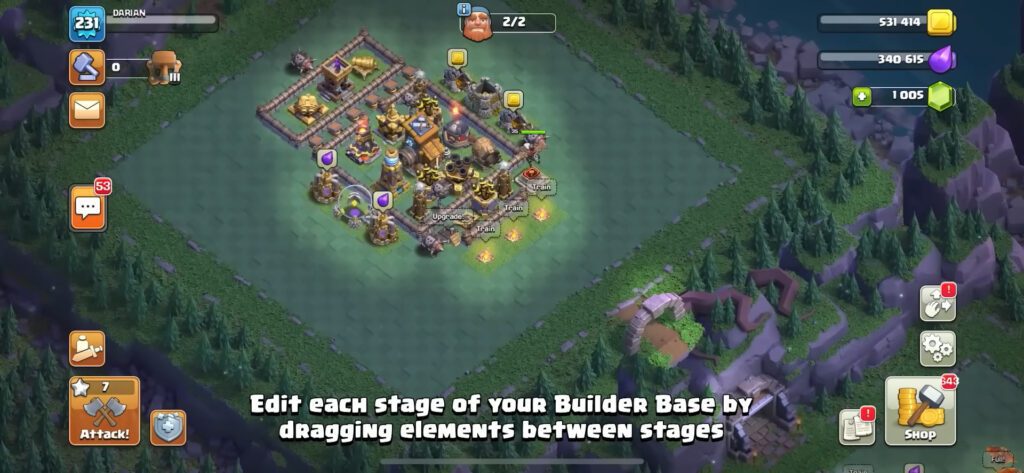 Exciting news for Clash of Clans players – a second base is coming to the Builder Base! In the official blog post, it was revealed that players will soon have the option to expand their gameplay with a new Builder Base, connected to the existing one. What's even more thrilling is that players will be able to swipe between the two bases, seamlessly transitioning from one to the other.
This new feature opens up a world of possibilities for strategic gameplay. Players will have the freedom to move some of their buildings from one base to the other, adding a new layer of customization and flexibility to their base designs. Imagine relocating key defenses or resource buildings to optimize your defenses or create clever base designs. The ability to strategically place buildings in different bases will undoubtedly lead to new and creative ways to defend against attacks and plan attacks on opponents.
Builder Hall 10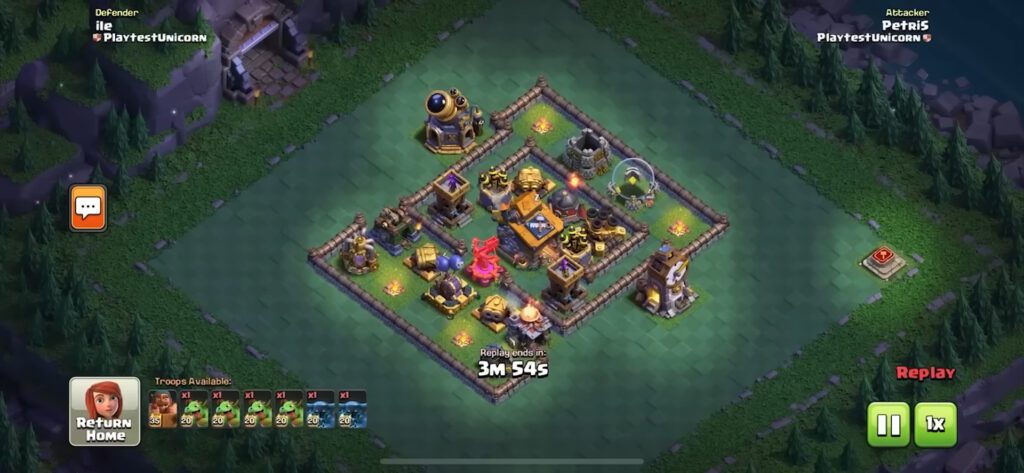 Fans have spotted what appears to be a new Builder Hall level, possibly Builder Hall 10, in the video shared on Youtube. Along with this, there are glimpses of new defense levels, including the interesting addition of a brand new defense building – the X-Bow. Interestingly, the X-Bow is shown with a reddish texture, which has sparked curiosity among players about its potential abilities and mechanics.
But that's not all – the video also hints at a new Barrack level, pointing towards the arrival of a new troop in the Builder Base with the introduction of Builder Hall 10. What could this new troop be? What powers and abilities might it bring to the battlefield? Players are eagerly anticipating more details about these exciting additions and speculating about how they will impact the gameplay dynamics of Clash of Clans.
As the video teases these new additions, players are buzzing with anticipation and excitement. The promise of new levels, defenses, and troops brings a sense of freshness and innovation to the Builder Base, hinting at thrilling battles and strategic possibilities.
New Attack Mechanics
Get ready for a whole new level of attack mechanics with the introduction of the second Builder Base! According to the official blog post, attacking will never be the same again. Players will now have to devise strategies to attack both bases, making battles more challenging and thrilling than ever before.
After your troops have successfully destroyed one of the Builder Bases, the remaining troops will be sent back to the deployment bar with some healing. This means that you can then redeploy them on the second base, continuing your attack with an even smaller army. This new feature will require careful planning of attack to maximize the effectiveness of your troops and secure victory on both bases.
Players will also receive some troop reinforcements depending on their Builder Hall level when they move to the second phase of their attack.
Troop Abilities
In the same video, we can see some exciting changes in troop abilities for the Builder Hall troops. In particular, the Cannon Cart stands out with its unique ability to transform itself into a Mortar, adding a new layer of variety to its attacks. The Bomber also showcases a thrilling change in its ability to bounce bombs to multiple targets.
But that's not all – the video also hints at changes in the animation of the Battle Machine and other troops in the Builder Hall. Players can expect enhanced visual effects and improved animations that will bring a new level of immersion and excitement to battles in the Builder Base. These updates not only add new abilities and strategies to the gameplay but also elevate the overall gaming experience with stunning visuals and animations.
In conclusion, Clash of Clans' upcoming update promises to bring exciting changes to the Builder Base. With a new second base, new defense levels, a mysterious new troop, and interesting troop abilities showcased in the teaser video, players can anticipate a revamped and thrilling gameplay experience. The addition of a second base, along with the ability to move buildings between bases, will allow players to build exciting new base designs. The new troop abilities and updated animations for troops and defenses add a fresh layer of tactical options and visual immersion to battles in the Builder Base.