As a passionate player of Clash of Clans, I understand how important it is to stay updated on all the exciting events and celebrations in our favorite mobile game. Among these special occasions, the Clash of Clans anniversary is one that we all eagerly anticipate.
The Clash of Clans' anniversary month for 2023 is almost here, and we're already in the middle of July. Clash of Clans will celebrate its 11th Anniversary on August 2, 2023. It's an exciting time when players from all corners of the globe gather to join in the festivities and take part in enjoyable events and activities within the game.
This anniversary celebration typically extends throughout the entire month of August, giving players plenty of time to earn a lot of special rewards and play fun events.
Let's take a look at the history of Clash of Clans and what to expect from this year's anniversary.
Clash of Clans – A Journey of Legendary Battles
Let's take a quick trip down memory lane and explore the incredible journey of Clash of Clans, created by Supercell. The game first made its debut on August 2, 2012, and quickly became a global sensation, captivating players with its strategic gameplay and delightful characters.
Over the years, Clash of Clans has evolved with exciting updates and numerous events, keeping us engaged and entertained.
In the beginning, Clash of Clans had 8 Town Hall levels and just one hero, the Barbarian King. But as time went on, the game underwent major changes.
Now, we have 15 Town Hall levels, four heroes, and a ton of new defenses, troops, and even new villages like Builder Base and Clan Capital.
What's truly remarkable is that even after 11 years, Clash of Clans continues to grow and thrive, feeling as fresh and exciting as a new game. Despite the rise of similar strategy games on mobile app stores, Clash of Clans remains one of the most popular choices.
This is largely due to the dedication of the game's developers, who consistently bring us updates almost every month, ensuring the experience never gets stale.
Impressively, Clash of Clans has nearly 100 million active players worldwide, according to data from activeplayer.io, solidifying its position as one of the most played games in the world.
A Look Back at the Previous Clash of Clans Anniversary
Let's reminisce about the previous anniversary, the 10th Anniversary of Clash of Clans. During this special celebration, some exciting additions were made to the game.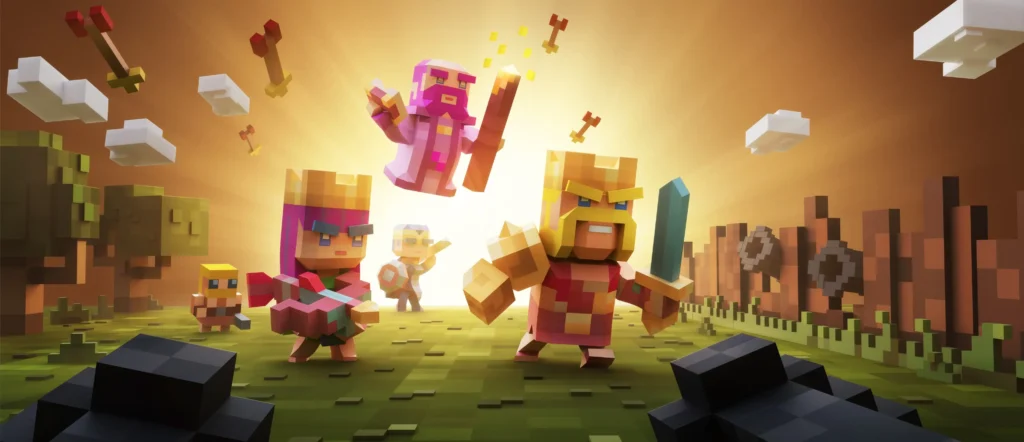 First off, players were treated to the awesome pixel hero skins set, which brought a fun and unique twist to the characters we all know and love. One of the highlights was the Pixel Barbarian King skin, a cool reward that players could get for free by reaching the first tier of August 2022's Gold Pass.
Moreover, the anniversary also introduced two new sceneries for the home village, adding a fresh look and feel to the game environment. To get hold of the pixel scenery, players were able to participate in the Flashback events, also known as the "10 years of Clash" event.
These events offered a bunch of exciting challenges, where players had to strategize and attack specific fun base layouts to earn stars.
As players reached star milestones, they were rewarded with special gifts or magic items. These rewards included Resource Runes and the Book of Everything. For example, by achieving 27 stars during the event, players were able to receive the Book of Everything.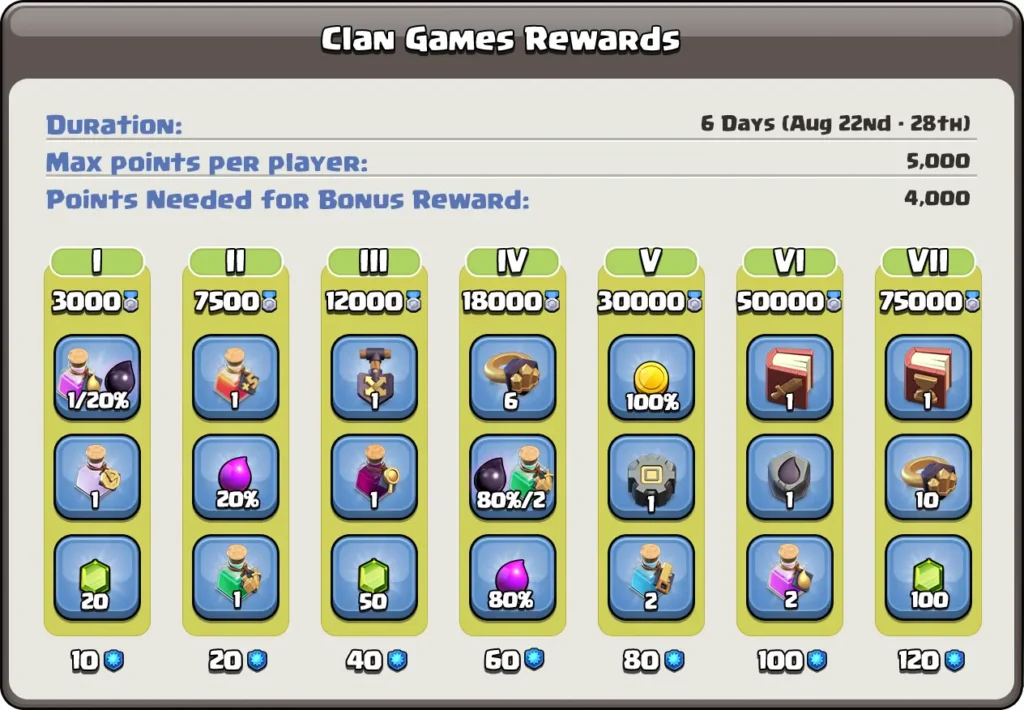 We also had the fun Arcade Machine and received massive rewards on the Clan Games in the August of 2022.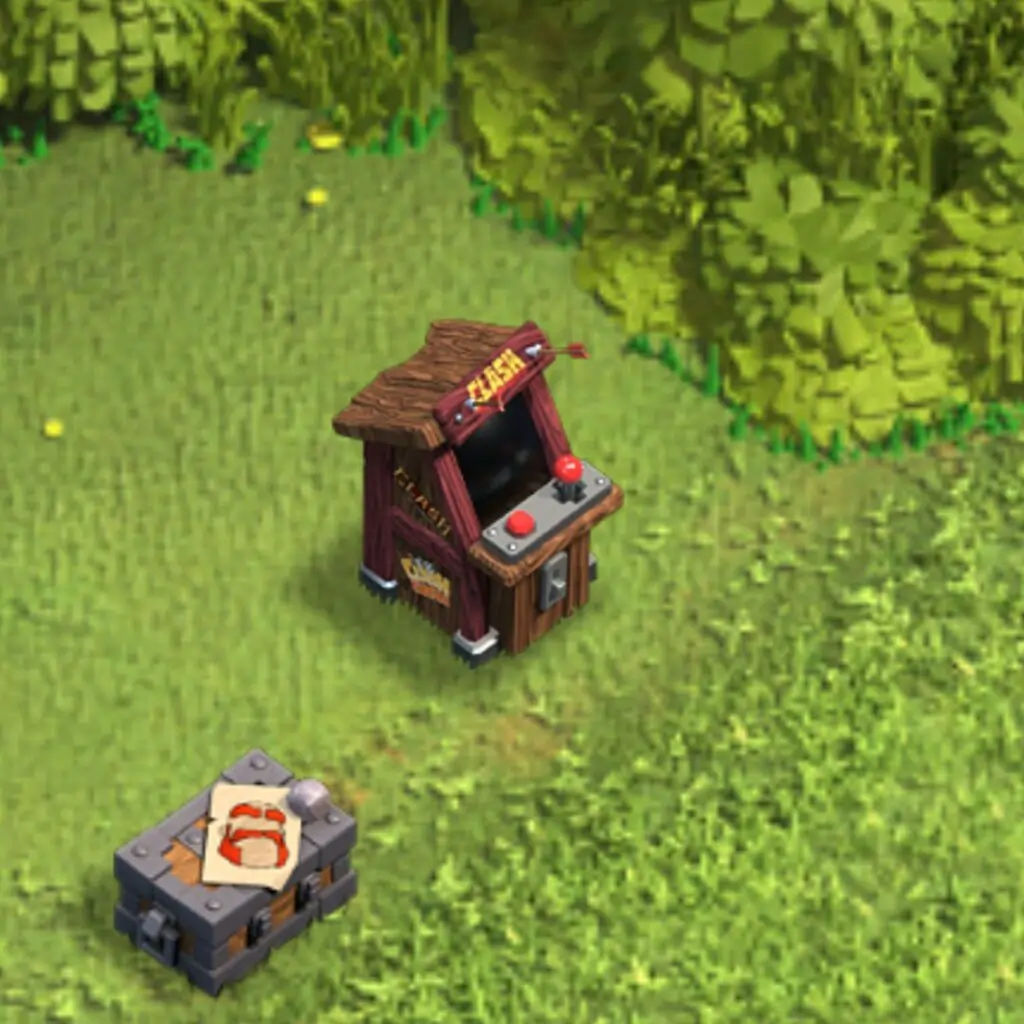 It was indeed a memorable anniversary, and these fantastic additions made the Clash of Clans experience even more enjoyable for players from all around the world.
What's in Store for This Year's Clash of Clans Anniversary
This year's anniversary promises a bunch of exciting events and challenges to delight players. To kick things off, we're in for a treat with a fantastic season theme throughout August.
After the thrilling Goblin Season in June and July, the anniversary month's theme is expected to be even more captivating.
You'll have the chance to enjoy numerous "one gem boosts" events, allowing you to supercharge the training time of your troops and heroes for just one gem.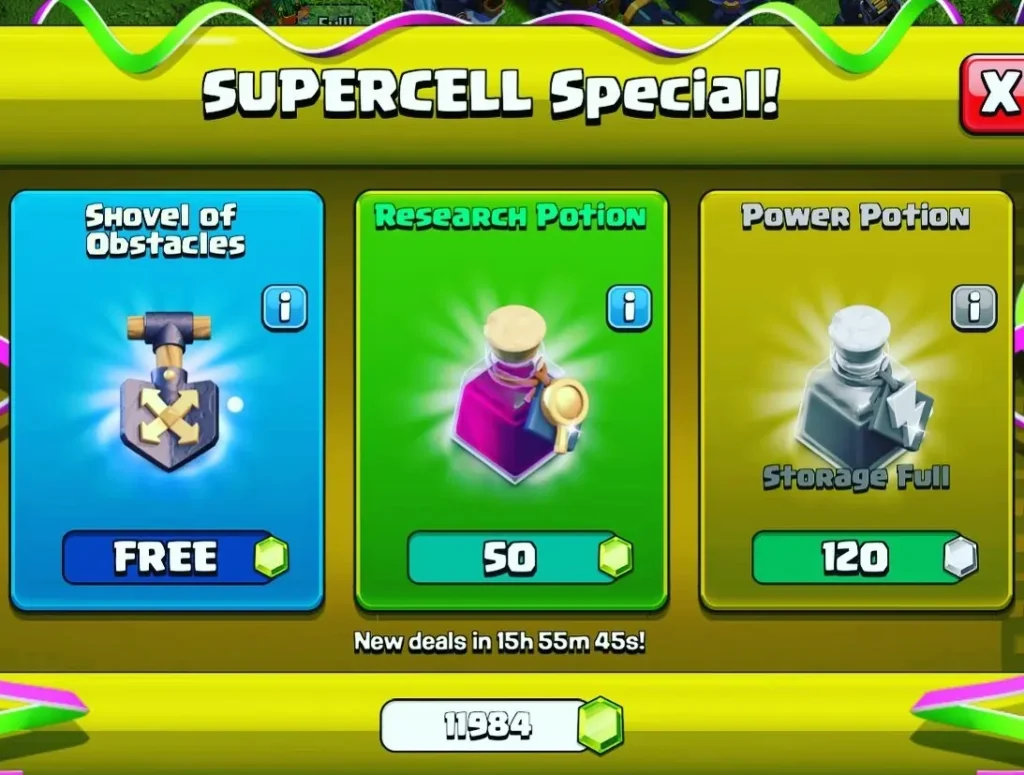 Additionally, brace yourself for daily free trader offers, showering you with fantastic giveaways, including valuable magic items like Books and Potions.
Prepare to dress up your heroes in style with a new set of skins, and get ready for a fresh village scenery that will dramatically transform the game's appearance. Expect enjoyable challenges with exciting rewards, similar to what we had during the previous anniversary.
Look forward to exciting challenges like the "Impossible Challenges" from the previous year, where you'll have to tackle hard-to-defeat base layouts for rewarding and entertaining prizes.
Moreover, during this festive celebration, you'll receive a special surprise—a new anniversary cake that will randomly spawn around your base, adding a delightful touch to your Clash of Clans experience.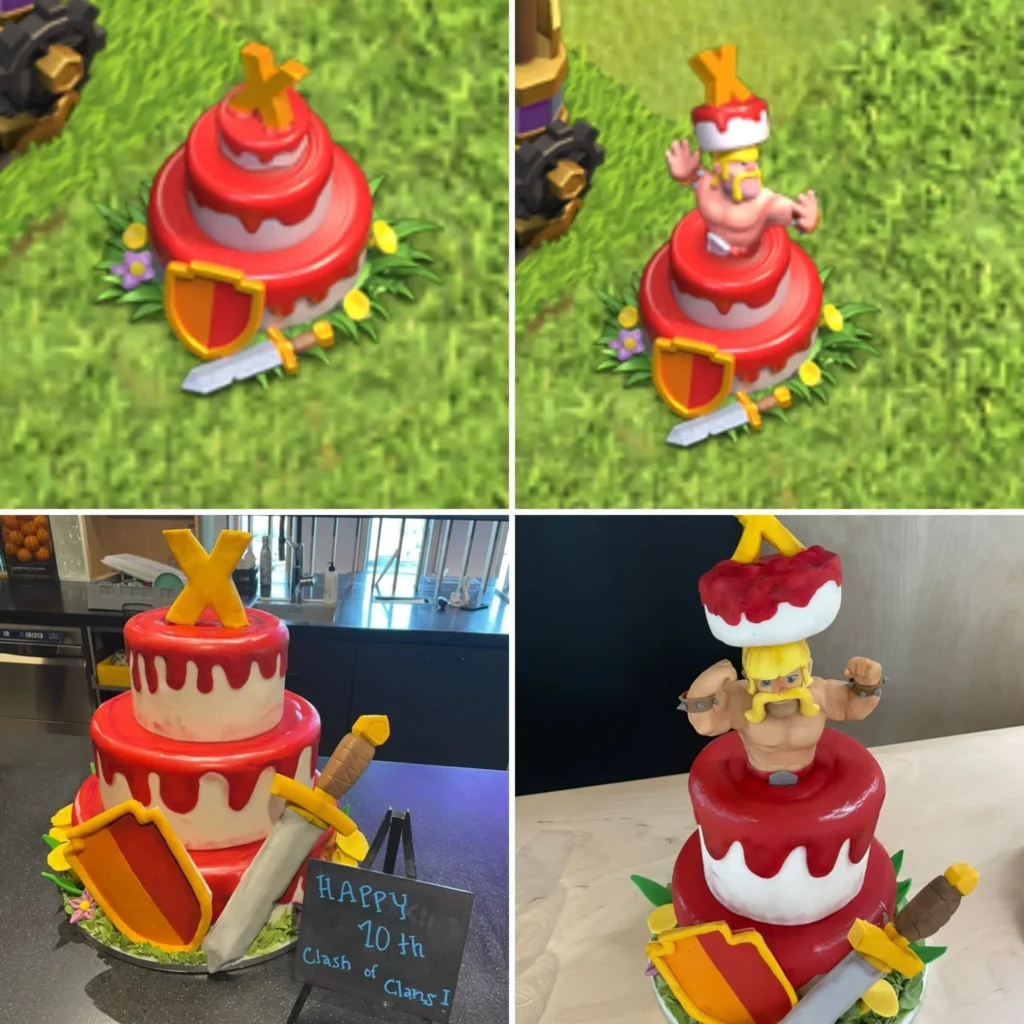 So, gear up for an unforgettable anniversary filled with joy, surprises, and endless fun!